The castle in Conisbrough naturally attracts many visitors every year due to its centuries of history and its excellent educational centre but what else does the Conisbrough area offer travellers. Here we will take a brief look at the town's history followed by a look at some of the most popular attractions close to Conisbrough in South Yorkshire.
Conisbrough History
Conisbrough is a small town located on the River Don between Doncaster and Rotherham in South Yorkshire. The name Conisbrough means Kings Stronghold and most of the area belonged to the De Warenne family who were given the township by William the Conqueror. The most famous building in Conisbrough is probably the castle but it not the only ancient building that Conisbrough can be proud of.
Saint Peter's Church in Conisbrough is an 8th century Anglo Saxon building that was extended in the twelfth century becoming a Minster church. Sir Walter Scott's click here famous novel Ivanhoe was set in Conisbrough Castle and brought further fame to the area as the story was indeed a best seller. The area is steeped in history dating back thousands of years and attracts many history buffs year on year.
Yorkshire Wildlife Park

Yorkshire Wildlife Park is just nine miles from Conisbrough and is easily accessible by car, bus or coach. Along with Mayfield Alpacas Animal Park it features on Zoo Federation's best list of zoos and safaris in England to visit click here for families and schools. Everyone is welcome along with families and individuals who will have a fabulous wildlife themed experience as they walk through the animal areas of the park. Visitors can watch many of the animals being fed, while talks from experienced rangers are really informative and interesting.
Yorkshire Wildlife Park also features amazing play areas, cafes and shops for visitors to get a coffee or buy a souvenir of their visit. Resident animals here include a pride of lions that the centre rescued from Romania plus a beautiful polar bear named Victor, while there are many different species of rare animals some of which are endangered making this one of the best zoos click here in the country to visit.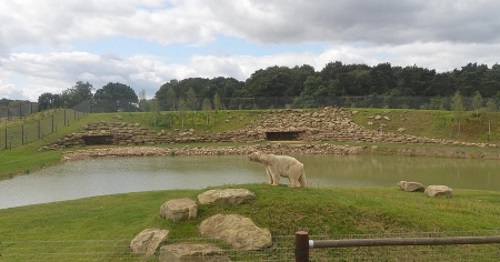 Yorkshire Wildlife Park hosts many different events throughout the year with December featuring heavily this year as the park hosts a fabulous Christmas fayre and treasure hunts along with all the usual animal attractions. Visitors to Yorkshire Wildlife Park click here can book online with prices varying as students, senior citizens and children are offered differing ticket costs. Why not pay YWP a visit when in the Conisbrough area we feel sure this amazing park will not disappoint!
Yorkshire Wildlife Park
Brockholes Lane
Branton
Doncaster
DN3 3NH
Tele 01302535057
Brodsworth Hall and Gardens

Brodsworth Hall and Gardens is located five miles from Conisbrough and is an attractive Victorian building that is literally frozen in time as most of the interior rooms are the same today as they were back in Victorian times. Built in the 1860's this is one of England's most untouched examples of Victorian country house living, while the gardens also retain much of their Victorian splendour too.
Walking through these splendid gardens is an amazing experience as visitors can enjoy the beautiful central fountain and summerhouse or admire the amazing seasonal flower displays that can be seen all year round. Visitors to Brodsworth Hall and Gardens click here can enjoy a picnic during the summer months, while the onsite café serves great drinks, snacks and delicious cakes for those who wish to sit indoors.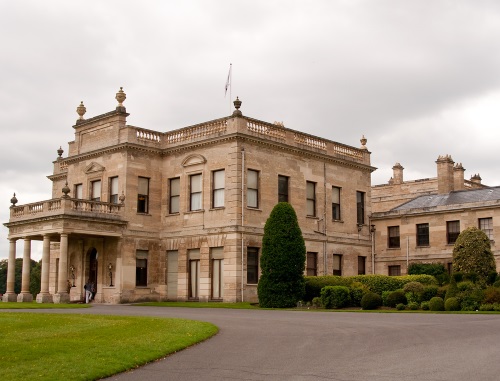 Children are also catered for at Brodsworth Hall where a superb children's play area featuring a boat and rocking horses will keep the kids entertained, while a tour of the house interior is a must do for all. Brodsworth Hall and Gardens hosts events throughout the year with December seeing a visit from Father Christmas and a Dickens session of christmas ghost stories.
Brodsworth Hall and Gardens
Doncaster
South Yorkshire
DN5 7XJ
Tele 01302 722598
Cusworth Hall and Park


Cusworth Hall is a grade I listed country house built in the 1700's that is located five miles from Conisbrough and is easily accessed by car or public transport. Since 2007 much restoration work has made the hall, park and museum one of the foremost attractions in the area as many interior features that had fallen into disrepair or been covered in thick paint have now been restored to their former glory.
The park too has undergone much restoration as has the museum that features the history of the surrounding area along with the story of the hall and the family who lived there. Items featured in the museum are amazing with some thirty six thousand objects on display. Objects featured include toys, photographs, costumes, kitchen and household items, mining and agricultural paraphernalia.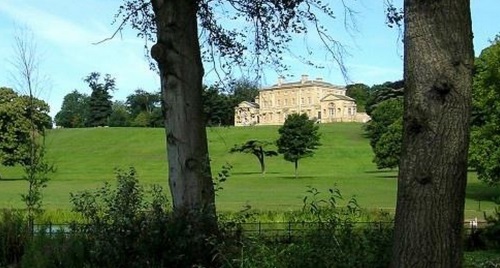 Admission to Cusworth Hall and Park is free, while Cusworth runs many events, walks and activities throughout the year. Tours of Cusworth can be arranged with groups welcome, while educational workshops are also delivered her. Please visit the Cusworth website click here for further details.
Cusworth Hall and Park
Back Lane
Doncaster
DN5 7TU
Tele 01302 782342
Aeroventure South Yorkshire Aircraft Museum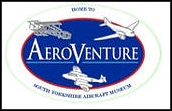 Whether you are interested in aircraft or not paying a visit Aeroventure is a great way to spend an afternoon as the museum displays aircraft from the early 1900's through to planes we see today. Many of the exhibits here are interactive making them doubly interesting, while as the years pass more and more people are visiting this wonderful aircraft museum.
The museum features some amazing aircraft from all eras of flying with models such as the Westland Seaking Helicopter and the 1960's Beagle Pup plane, while there are hundreds more aircraft to see here. Located around six miles from Conisbrough the museum is open daily during school holidays with admission charges starting at £2.50.

Aeroventure features many events throughout the year including in December, when Santa visits the museum. Educational visits are catered for, while the museum shop offers a great range of souvenirs including die cast models of aircraft, snacks and drinks.
South Yorkshire Aircraft Museum
Dakota Way
Airbourne Road
Doncaster
DN4 7FB
Tele 01302 761616
Clifton Park

Clifton Park is just six miles from Conisbrough in Rotherham and is a great day out for all the family to enjoy. There is something for all ages to enjoy at Clifton including
Fun Park with rides for toddlers through to twelve year olds
18 Hole Mini Golf
Water Splash with paddling pool and whirlpool
Beautiful gardens
Skate park, Bowling Green, tennis, football
Museum
Clifton express train
Play area
Café
There really is something for everyone here so why not pay a visit to Clifton Park the next time you are in the area!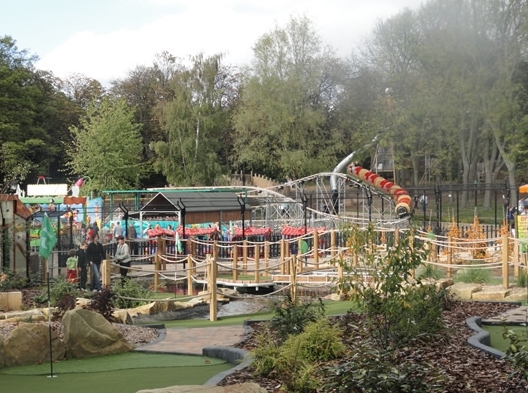 Clifton Park
Clifton Lane
Rotherham
South Yorkshire
S65 2AA
Tele 01709 823365
Roche Abbey

It takes just fifteen minutes to drive from Conisbrough to Roche Abbey, while this Cistercian monastery is one of the few remaining where all the abbey's foundations can be clearly seen. The gothic transepts can also be seen still today reaching to their full original height which is amazing considering the abbey's age dating from the twelfth century.
Roche Abbey is set in amazing landscaped gardens designed by Capability Brown who lived some three hundred years ago, while the Cistercian monks chose to build the abbey by the side of a beautiful stream. Those who love all things historical will revel in a visit to Roche that features
13th century buildings and ruins including gatehouse and transept walls
Ruined hall of the infirmary
Beautiful gardens featuring four waterfalls
Gift shop
Picnic area
Admission for English Heritage members is free, while details of prices for non-member adults, children and senior citizens can be found at the website.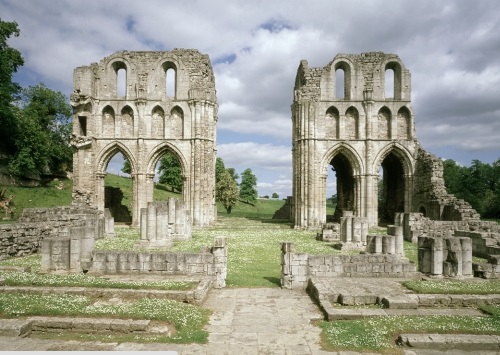 Roche Abbey
Maltby
Rotherham
South Yorkshire
S66 8NW
Tele 01709 812739